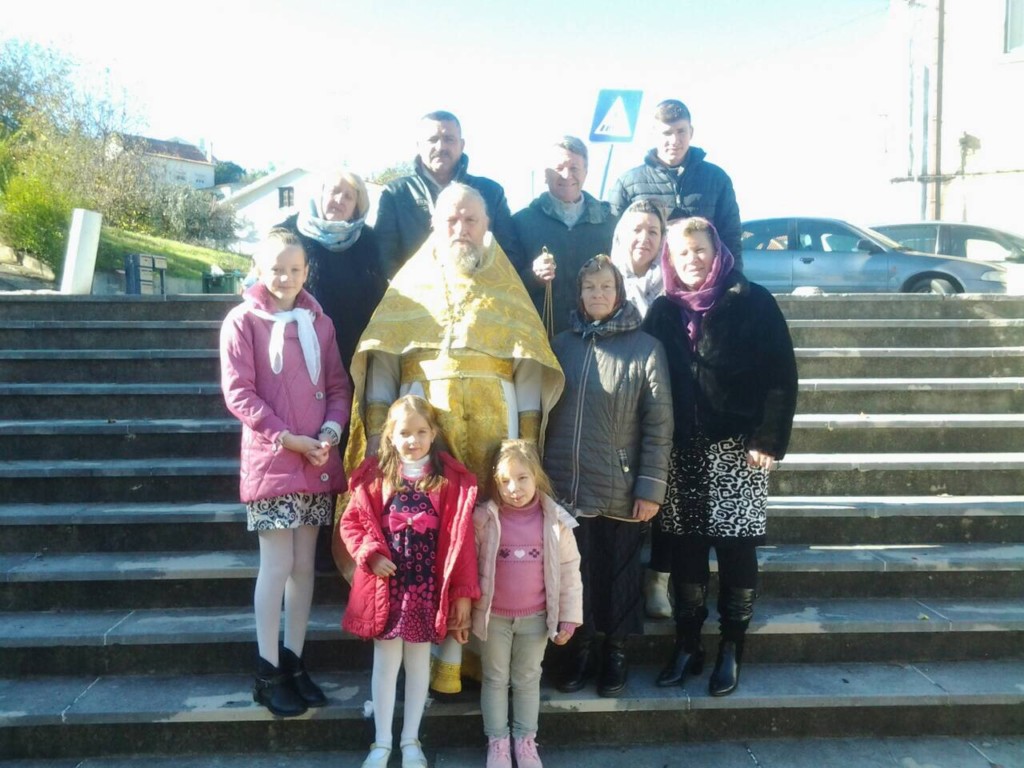 On December 3, 2017, with the blessing of Metropolitan Onufriy of Kyiv and All Ukraine, and in collaboration with His Grace Bishop Nestor (Sirotenko) of Korsun, regular church services have commenced in the newly established Ukrainian Orthodox parish in the city of Torres Novas, Portugal.
The first Divine Liturgy on this special day was celebrated by Ukrainian Orthodox Church cleric Archpriest Mykolay Pavlyshyn, who has also been entrusted with the provision of Pastoral care at the newly established church community.
During the church service, which was attended by both local Ukrainians and Orthodox of other nationalities, prayers for peace in Ukraine were offered up unto the Lord.
A significant number of Ukrainians live in the city of Torres Novas and in the surrounding settlements, therefore the need for the establishment of an Ukrainian Orthodox parish in this area has existed for quite a long while.
Services at the Ukrainian Orthodox parish in Torres Novas are celebrated every Sunday in the church located at: R Nossa Sra. Vale 2350-815 Torres Novas.
To date, this is the second parish that has been established by the Ukrainian Orthodox Church in Portugal. On November 12, 2017, an Orthodox parish was established in the city of Braga.
The Department for External Church Relations (UOC DECR) continues to work on the organisation and establishment of Ukrainian Orthodox parishes in locations which are relatively densely populated by our compatriots in various countries of the world.
Переглядів: 5